Brooks Running Apparel & Footwear Catalogs
Producing the Brooks running apparel and footwear catalogs includes art direction for lifestyle and product photo shoots, developing seasonal brand and product stories and layout design and production. Additionally, project management is required to effectively work with a team of designers and maintain budgets and deadlines.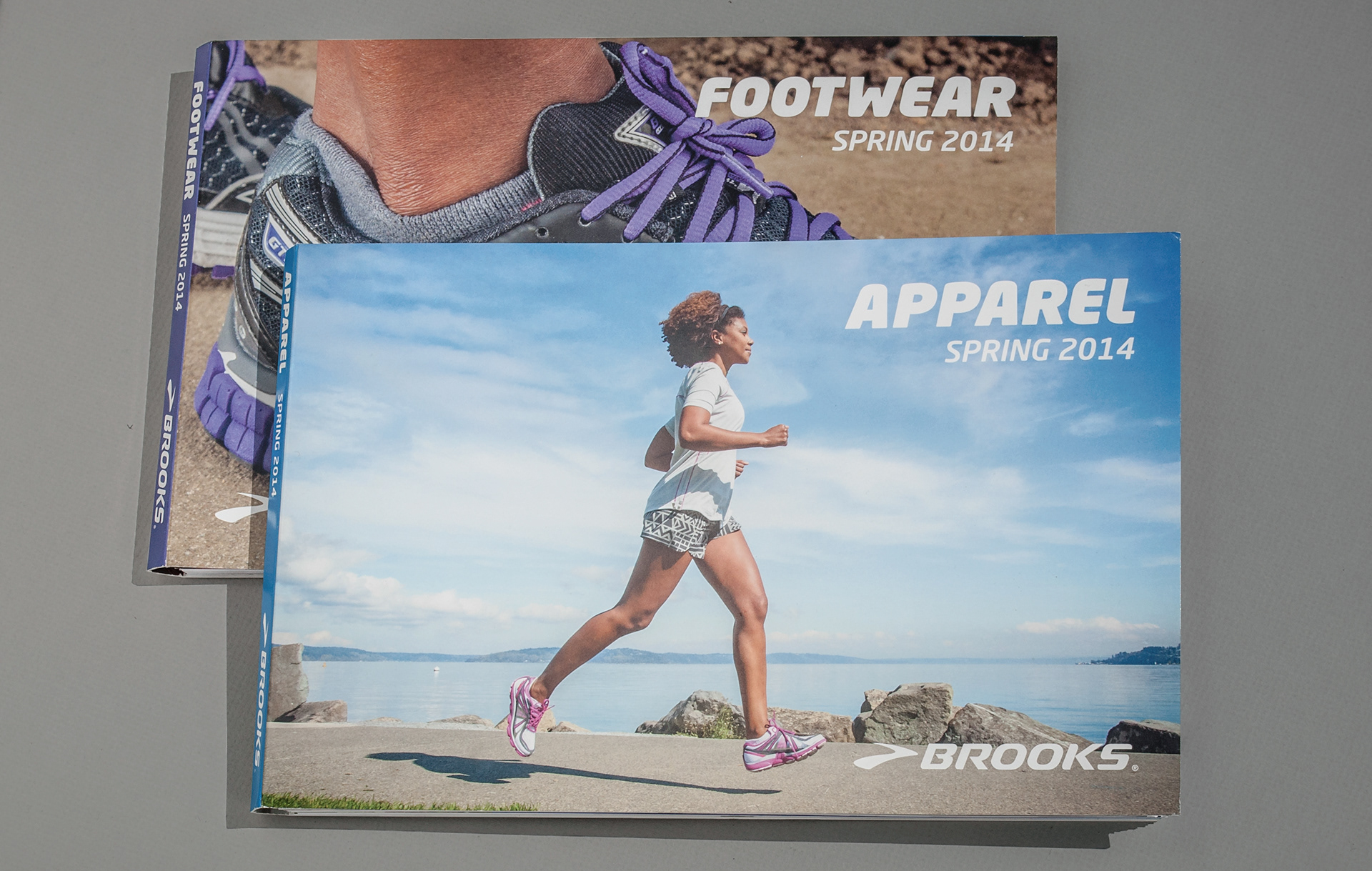 Art Direction:

Provided art direction for multiple photo shoots on location and in-studio, featuring lifestyle photography, lay down merchandising photos and product photos for both apparel and footwear.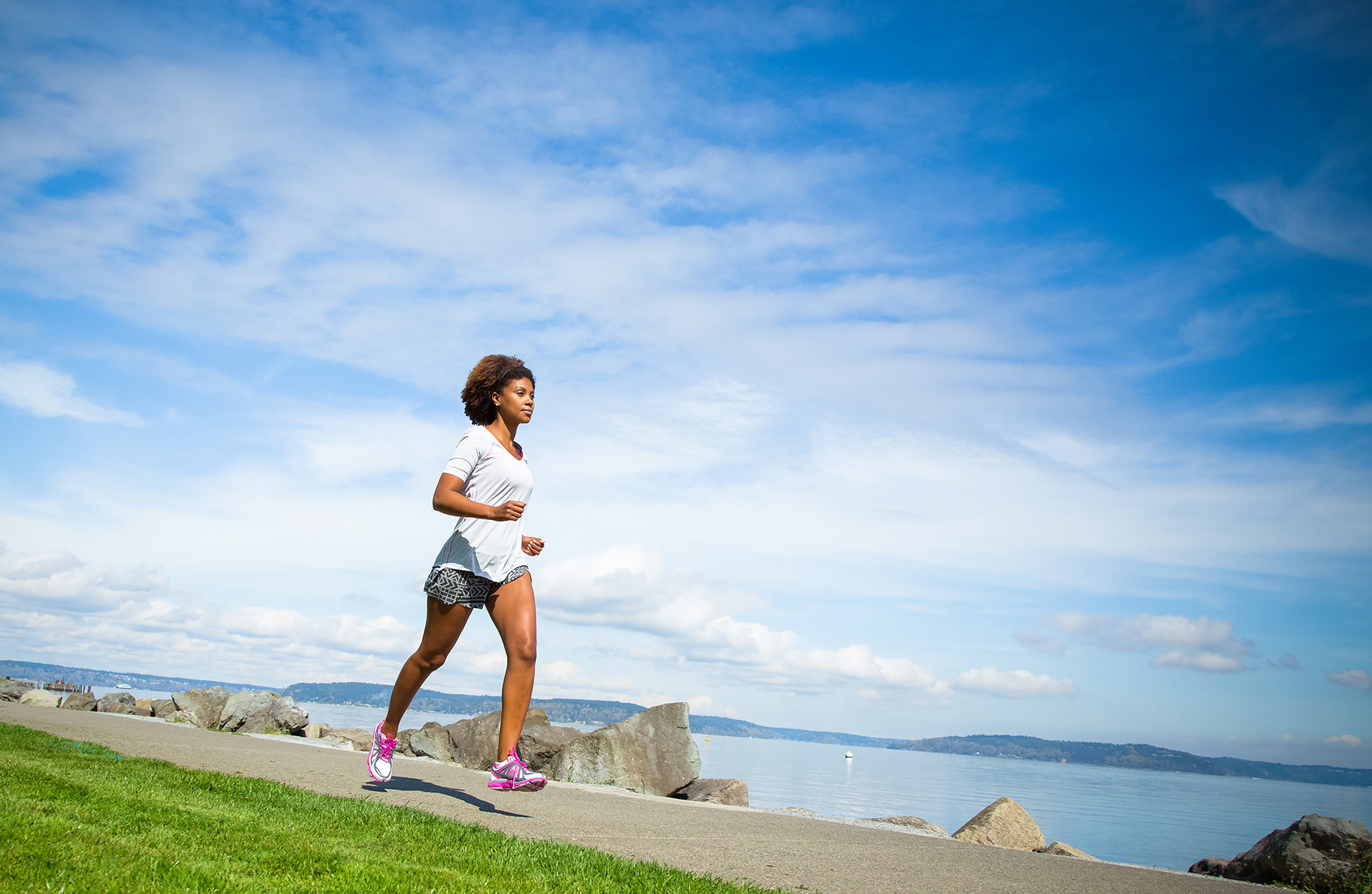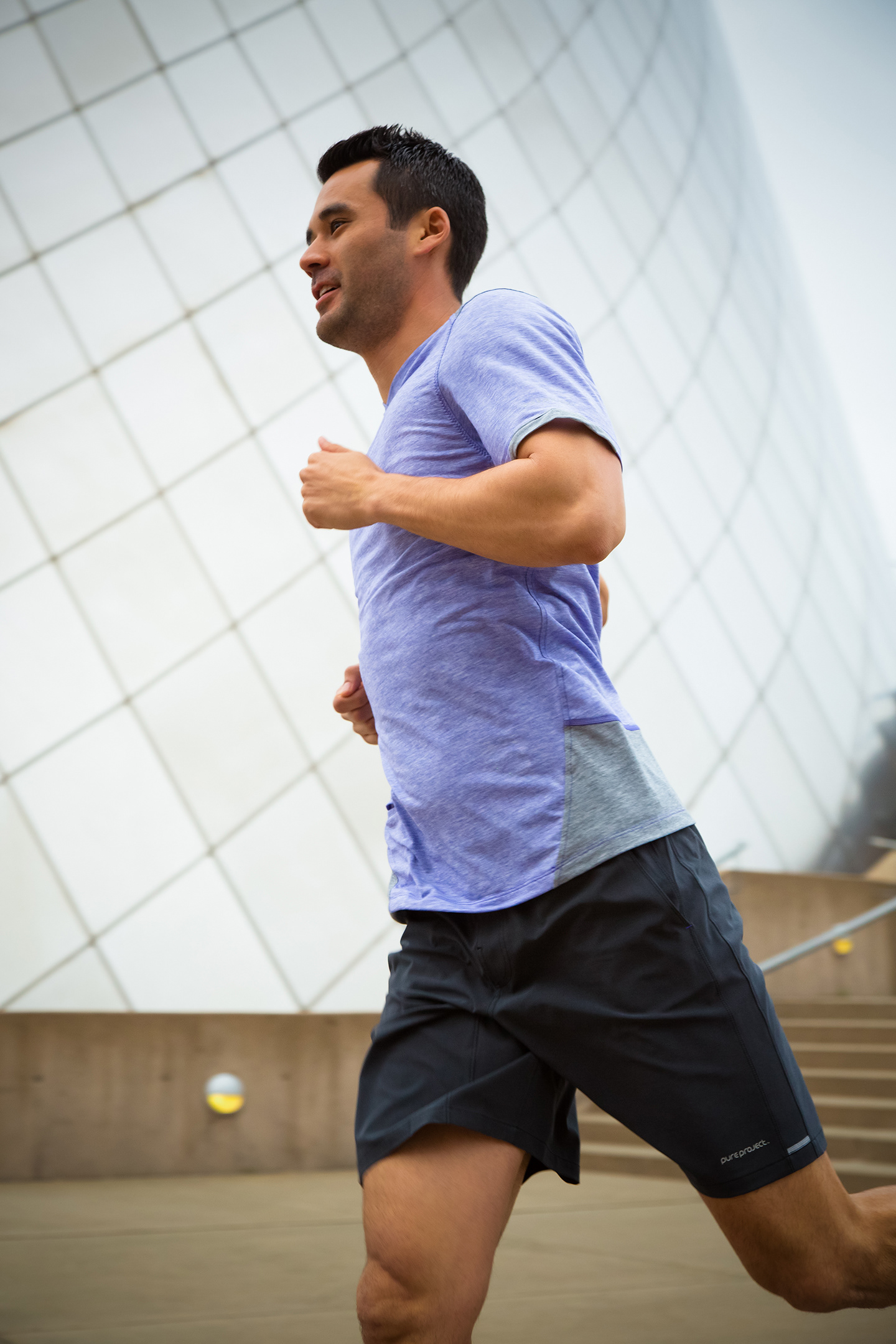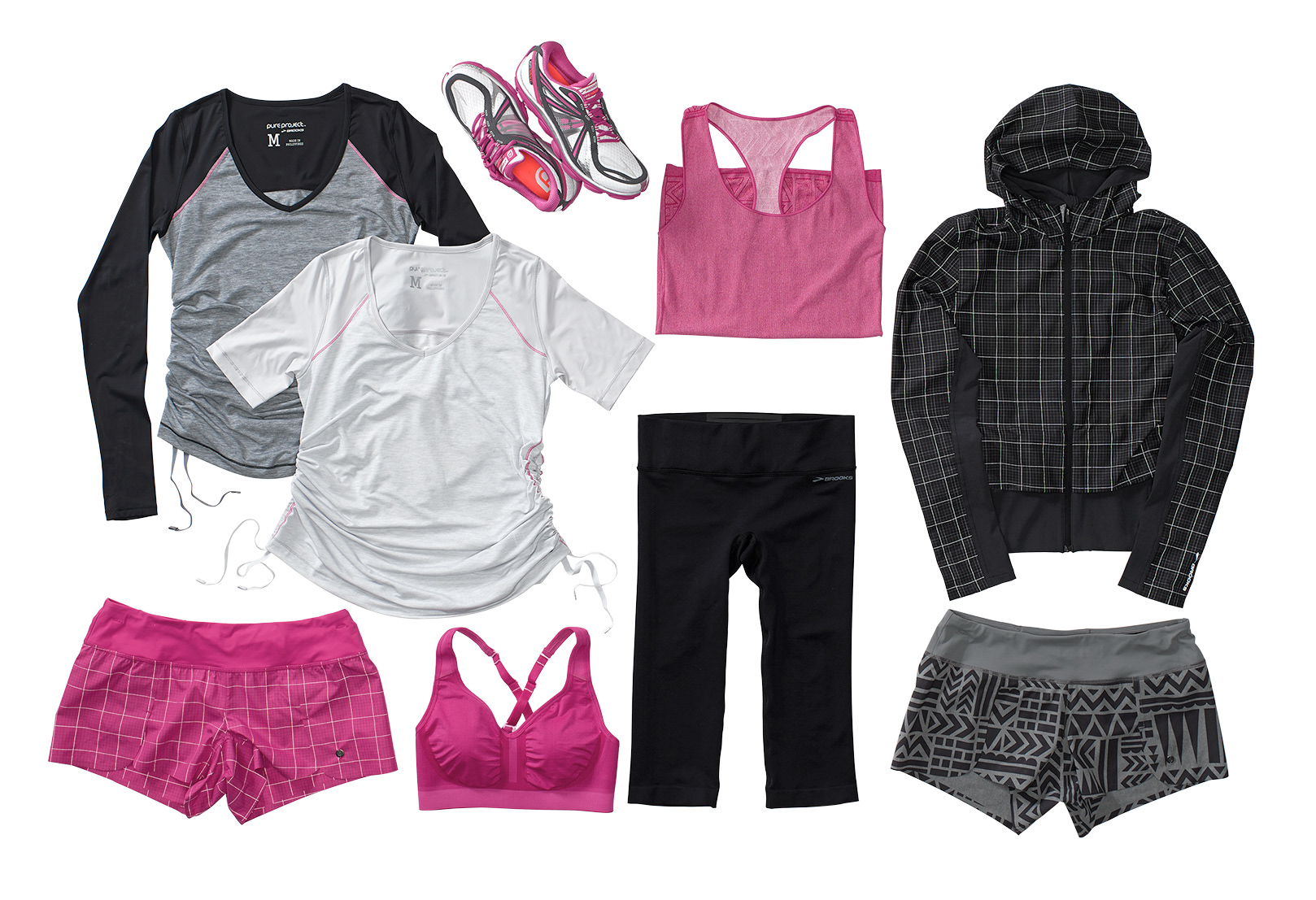 Design:

Designed interior pages introducing catalog sections and new footwear and apparel technologies.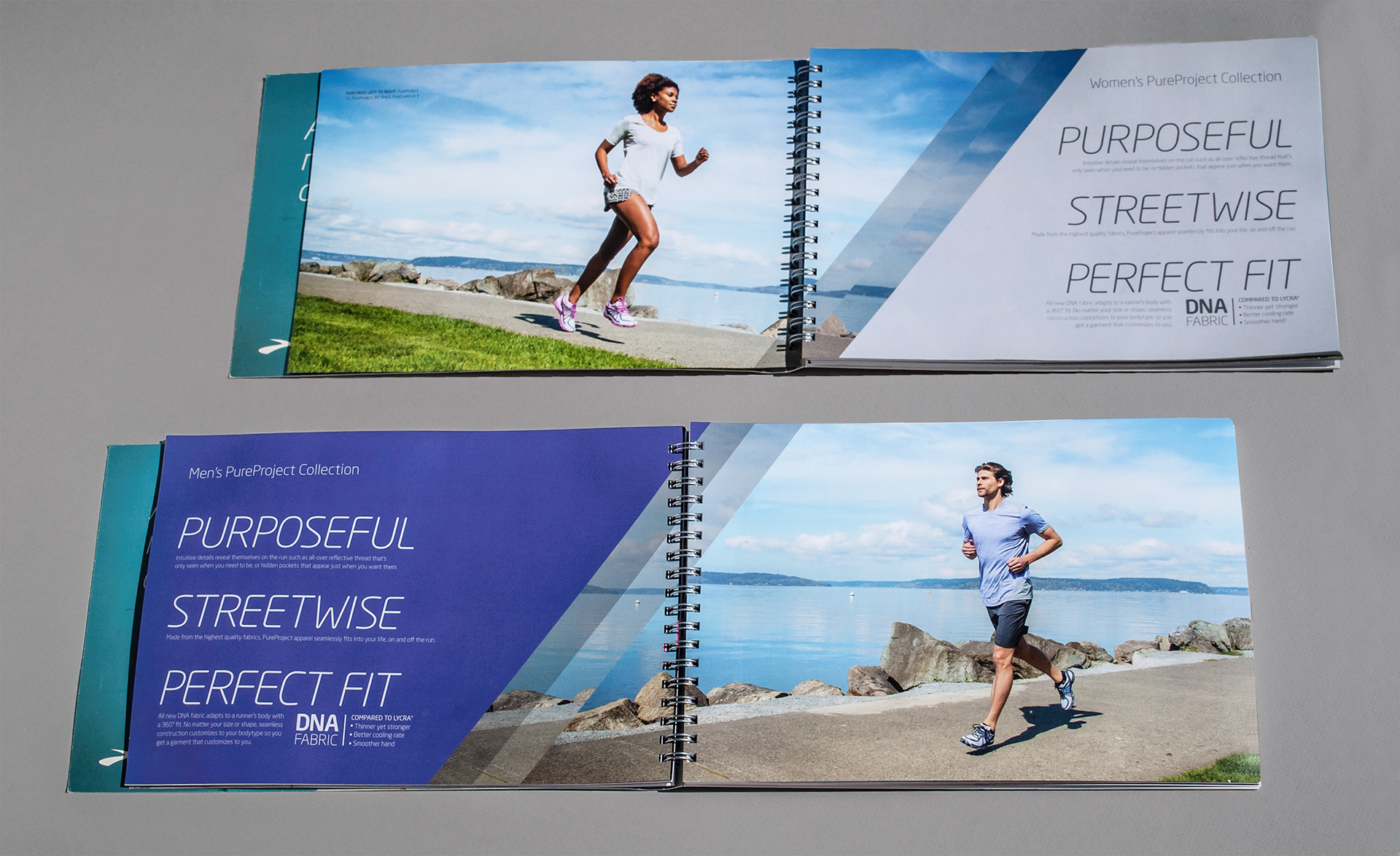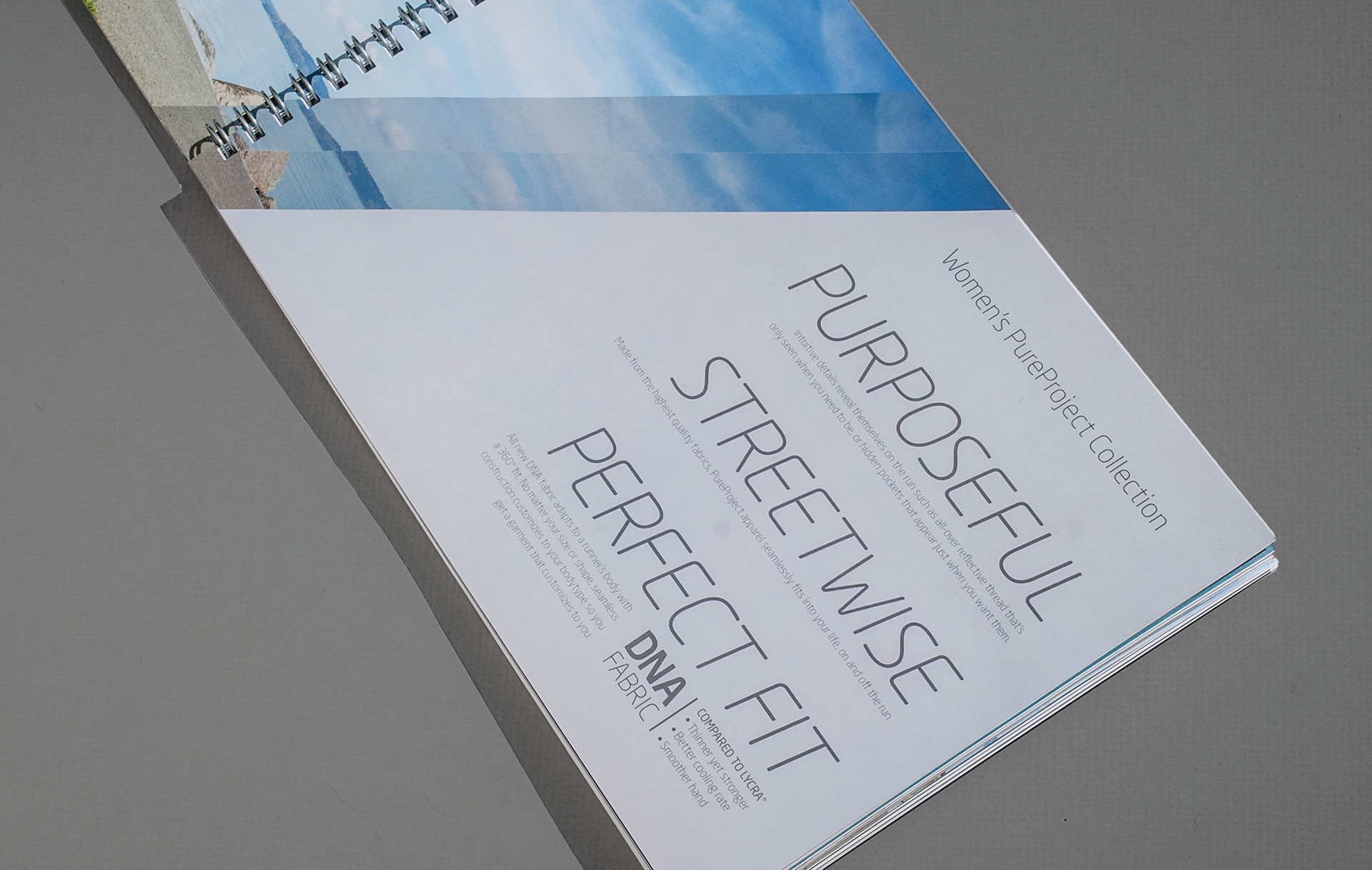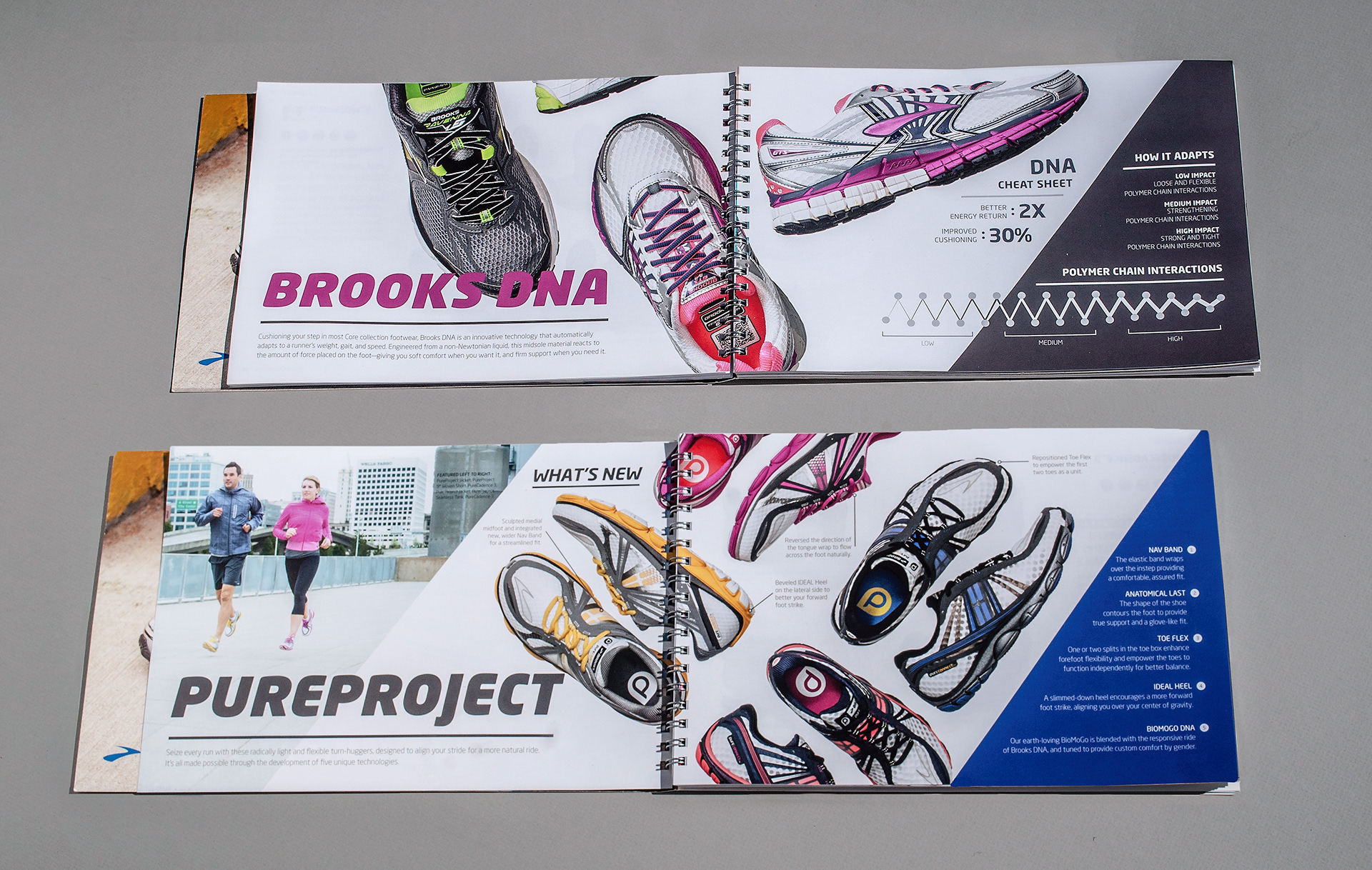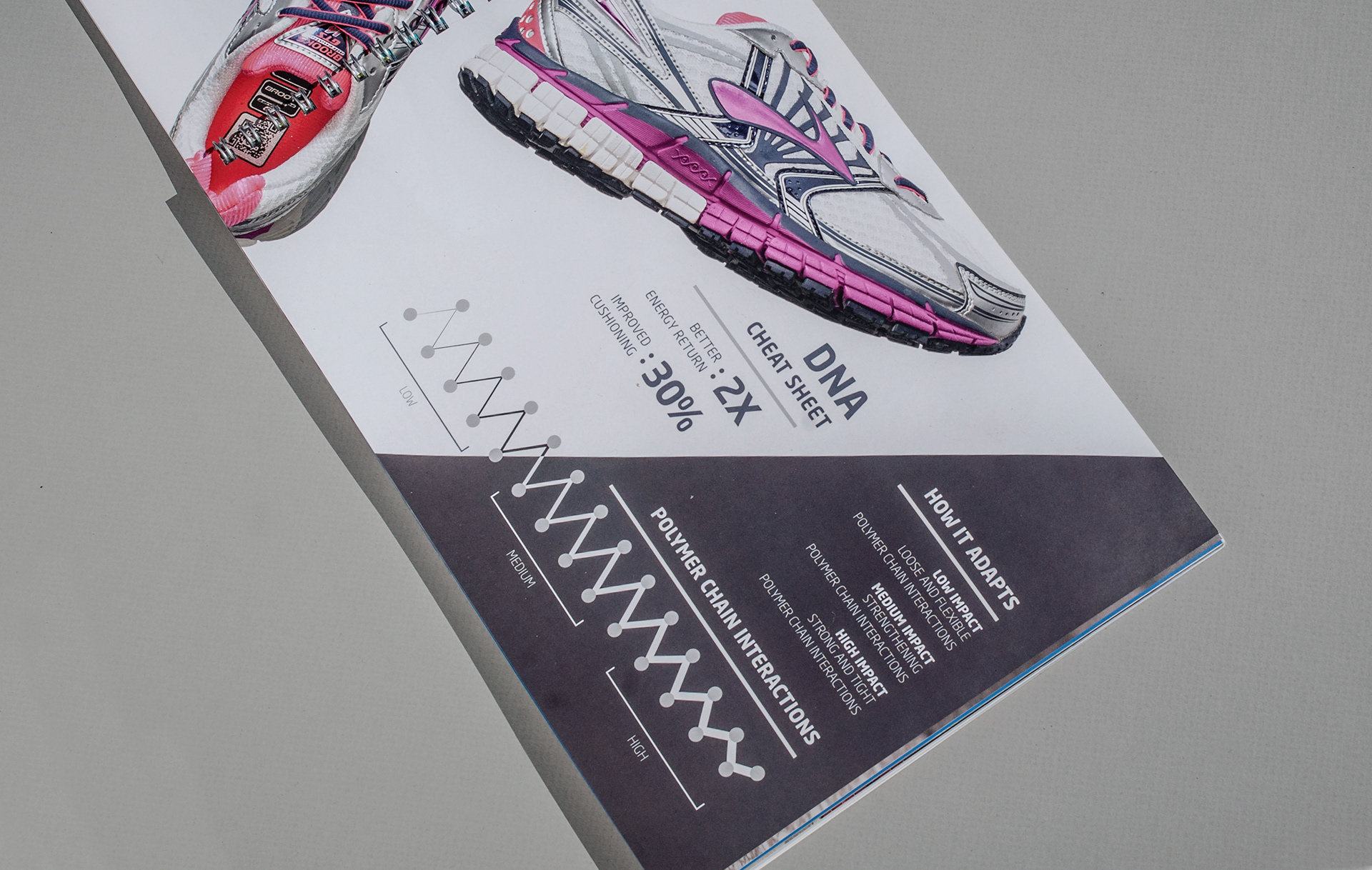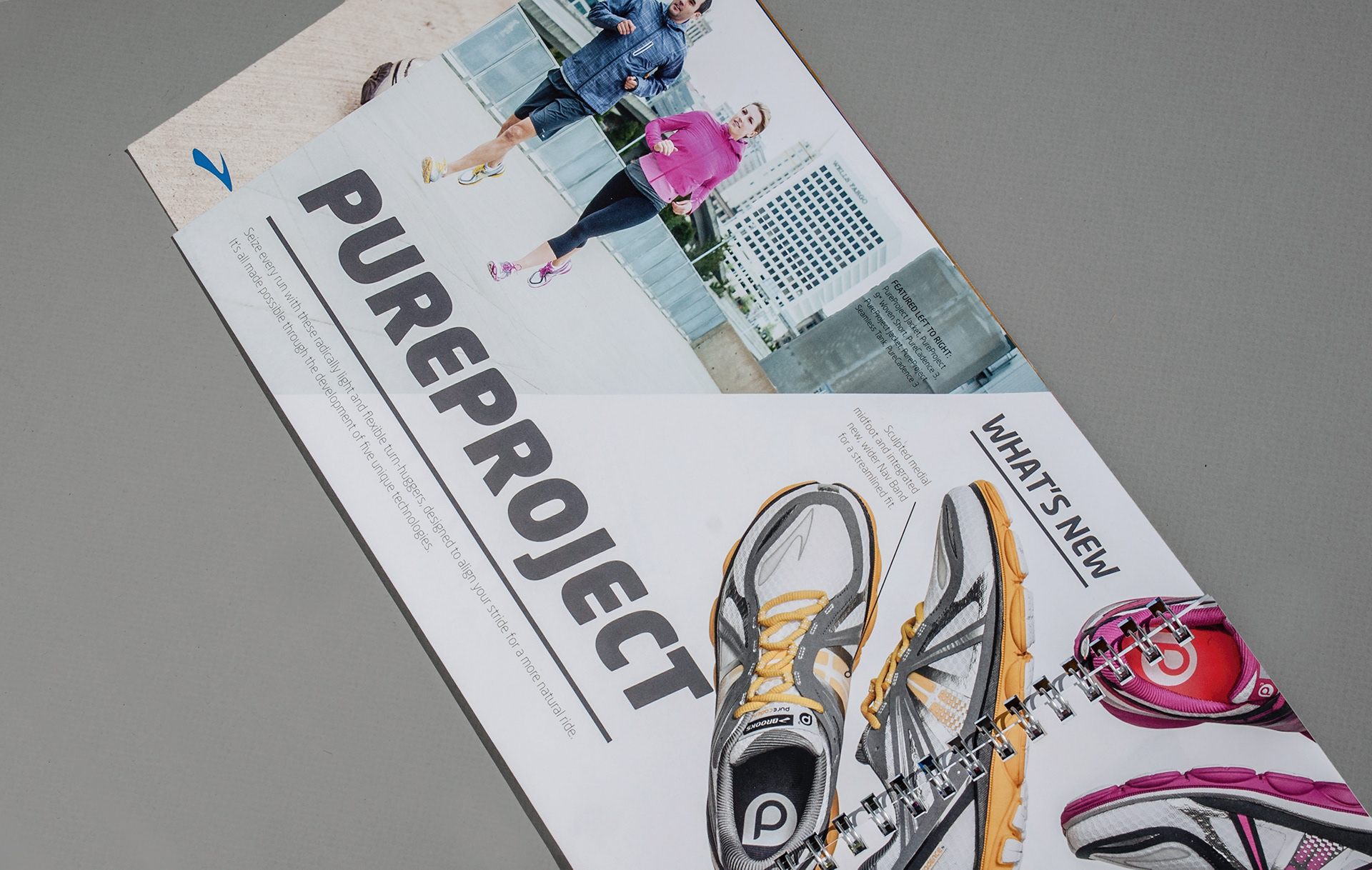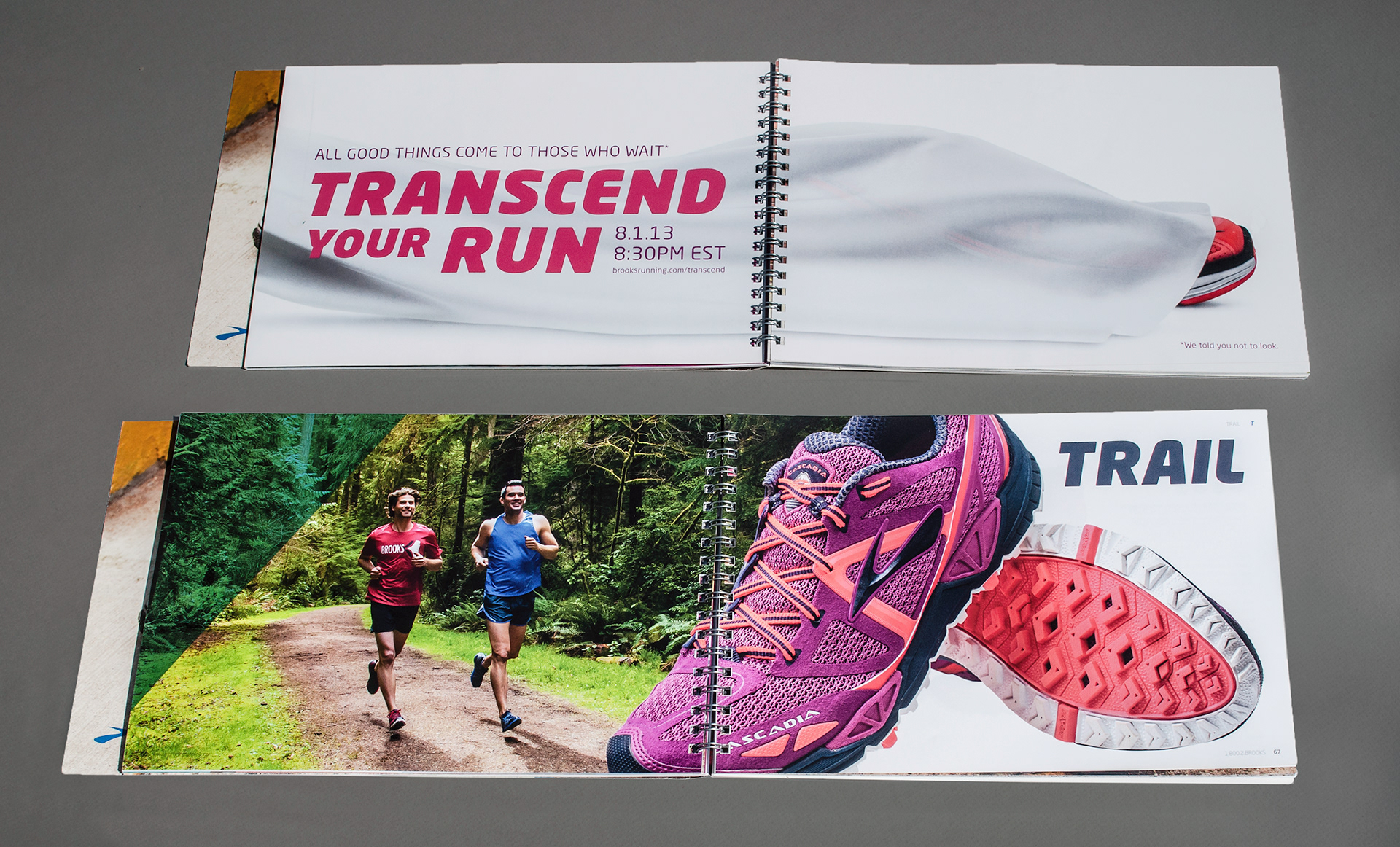 Production:

Managed production of interior product pages.